The AP Government Class Mock Trial Team Comes Up A Little Short At Regionals in Mason City to Repeat as State Qualifiers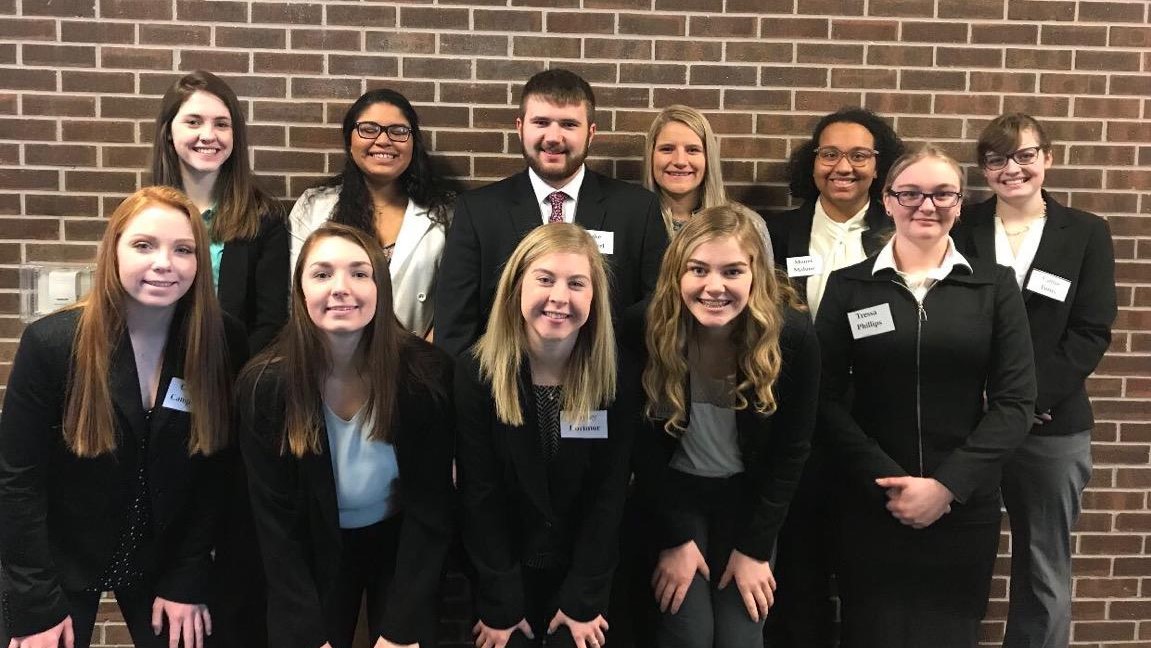 The Mock Trial team went to Mason City on Thursday March 7th to compete at the regionals of the Iowa State Bar Association Mock Trial Competition. The team finished in 5th place in a regional where the top 4 teams move on to the State competition. The Team consisted of 11 seniors who are enrolled in Mr. Kirkholm AP Government class. They are:
Claire Campbell, Logan Hughes, Donivan Kinghorn, Cayley Lorimor, Imani Rogers, Jacob Stenzel, Monet Malone, Carlie Manrose, Alexis McGinnis, Tressa Phillips, and Callie Toms. The Mock Trial case was a civil case that involved art Forgery. During the competition the team presented both the plaintiff and defense side of the case. The students were either a lawyer or witness or both for each side of the case.
At regionals the Shenandoah team went against 2 other Iowa teams. They won the first case but lost the 2nd case. The case is presented to and decided by professional lawyers or Judges from the state of Iowa.
The AP Government class is a year long class and the students take 6 weeks out of the year to work on this case learning their roles and how our court system works. The rest of the year they are preparing for the AP government test. Should be noted that all these students have never been in Mock Trial before and it's a new experience for them and most of the teams Shenandoah go against in competition are teams who have been in Mock Trial for over 3 years. To compete at this level against this type of competition with little experience says a lot about these Shenandoah Students. So If you see any of these students congratulate them for doing a great job, they deserve it.
We would like to thank the Shenandoah Administration/Board for letting the class participate in this competition. Thanks also to Marty Mason, Nicole Grindle, Breanna Sorenson, and Nick Lacina for their help preparing us for competition. We also like to thank Mcintire Realty, Century Bank, Doug Meyer Chevy, and the Shenandoah Jean Fund for their donations.