Hughes Wins AD Scholarship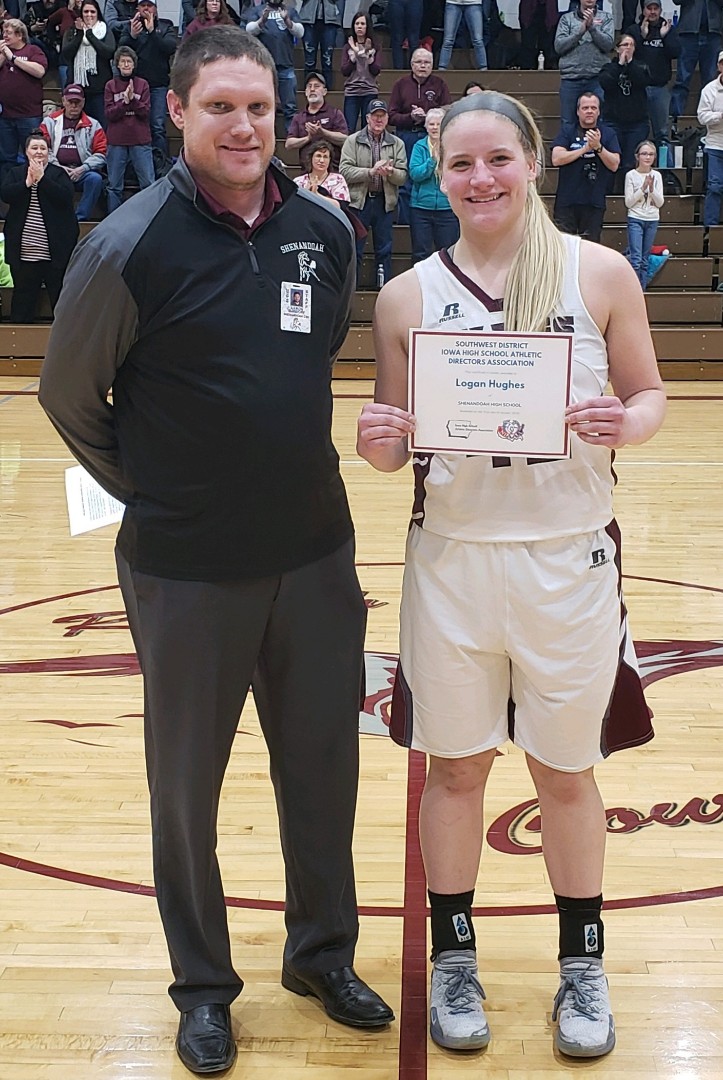 Recently, Shenandoah senior Logan Hughes was awarded the Iowa High School Athletic Directors Association scholarship for the Southwest Iowa District.
Earning the IHSADA District Scholarship is an outstanding achievement. To qualify, students must obtain a grade point average of B+ or higher and be ranked in the top 25% of their class. The applicants must also have participated in at least two sports for at least two years in each sport while earning at least one varsity letter in each of the two sports. Candidates must also complete a scholarship application and have a recommendation from their school administration.
Statewide there are five male and five female winners across five districts. Those winners are then screened and in February one male and female is selected as a state winner. Those state winners then move on to a national selection committee through the National Interscholastic Athletic Administrators Association (NIAAA).
Hughes has amassed 14 varsity letters, 10 Hawkeye-10 all-conference awards, numerous all-district, all-area, and all-state awards, is a member of the National Honor Society, volunteers for numerous community groups, is a Fire Cadet, all while maintaining a 3.86 GPA.