Shenandoah High School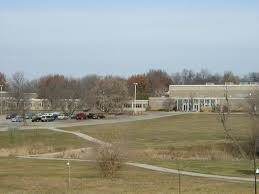 Shenandoah High School is home to around 325 9th-12th grade students each year. The school was built in 1968 and remains a wonderful building for learning today. Several updates and modern amenities line the hallways at SHS. The students spend 8AM-3:25PM at SHS learning to prepare for the jobs of tomorrow. Students have several curriculum learning opportunities including a vast Career Technical Education (CTE) program, wide range of Advance Placement courses, Band, Choir, Fitness, Iowa Western course offerings, and a full offering of extracurricular activities. Recent work within our Career Technical Education courses, STEM offerings, On To College Test prep, and standards based grading would be just a few recent advancements.
Athletically, Shenandoah HS offers Cross Country, Volleyball, Football, Basketball, Wrestling, Bowling, Track, Golf, Tennis, Baseball, and Softball. SHS competes within the Hawkeye 10 Conference. Shenandoah is proud to support the Mustangs and Fillies as they compete each year.
Shenandoah High School has a diverse staff ranging from recent graduates up to staff with years of quality experience. The staff have many outstanding achievement awards including Lakin Award winners, extracurricular sponsors of the year, coaches of the year, and highly skilled instructors.
To learn more about Shenandoah High School, stop out for a tour by calling ahead, we are always excited to provide a look into the halls of fame that have made SHS the top school in Southwest Iowa.
Shenandoah High School is proud to call 1000 Mustang Drive the home of the Mustangs and Fillies!
Shenandoah High School
1000 Mustang Dr.
Shenandoah Iowa 51601
712-246-4727
Fax 712-246- 2842