Chevy Youth Sports Test Drive Event & Donation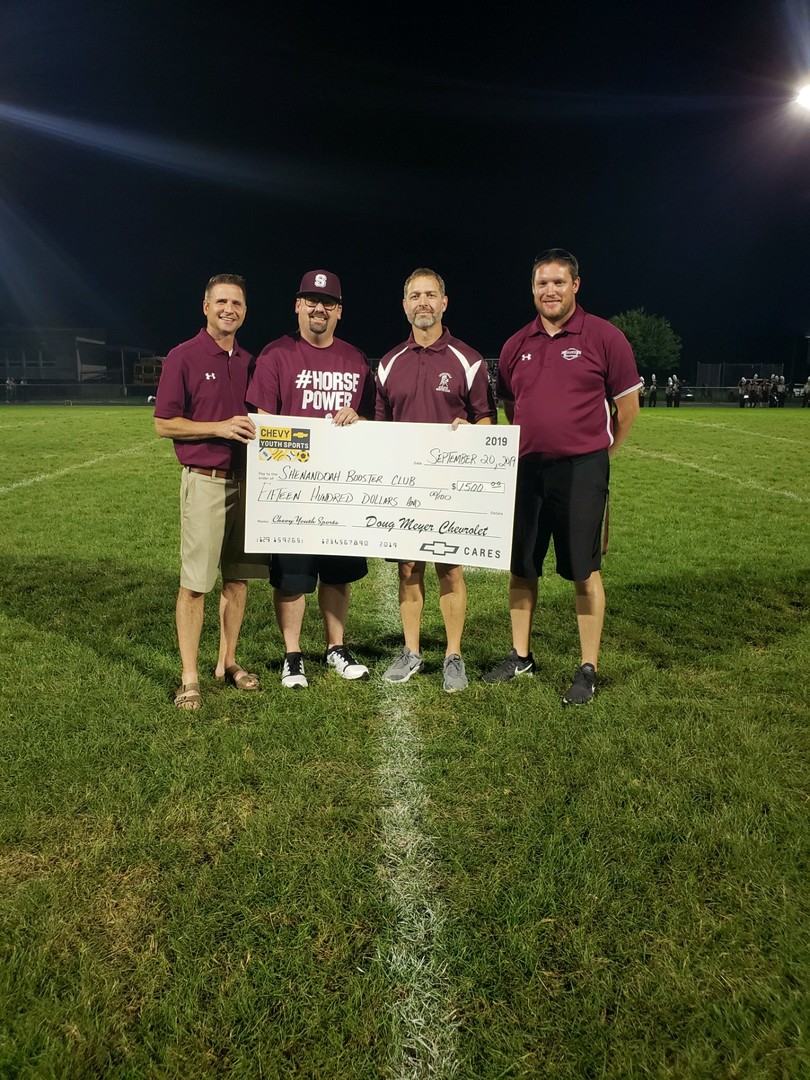 This year, youth sports programs across the country will receive sponsorship checks and a test drive opportunity thanks to the support of dealerships like Doug Meyer Chevrolet of Shenandoah and the Chevy Youth Sports program. This fall, Doug Meyer Chevrolet is donating $1500 to the Shenandoah Athletic Booster Club for their organization of 3rd through 6th grade volleyball, basketball, baseball, and softball.

This $1500 could be increased to $2000 with your help. Starting Saturday, September 21, Doug Meyer Chevrolet will add another $500 to the total if Shenandoah fans can get 20 people to go test drive a vehicle on their lot. All you have to do is make sure to mention you are there to support the Booster Club and the Test Drive event. We need 20 test drives done by November 30 to add the $500, we hope you can get out and help support the Athletic Booster Club.

We want to thank Doug Meyer Chevy's Shane McHenry, general manager of Doug Meyer Chevrolet, and TJ Young for helping make this donation possible. Friday night, they presented the check to Benne Rogers, Shenandoah Athletic Booster President and Shenandoah Activities Director Aaron Burdorf. Thank you to Doug Meyer Chevrolet for their support of Shenandoah Youth Athletics!