Girls' Tennis Finishes Strong At State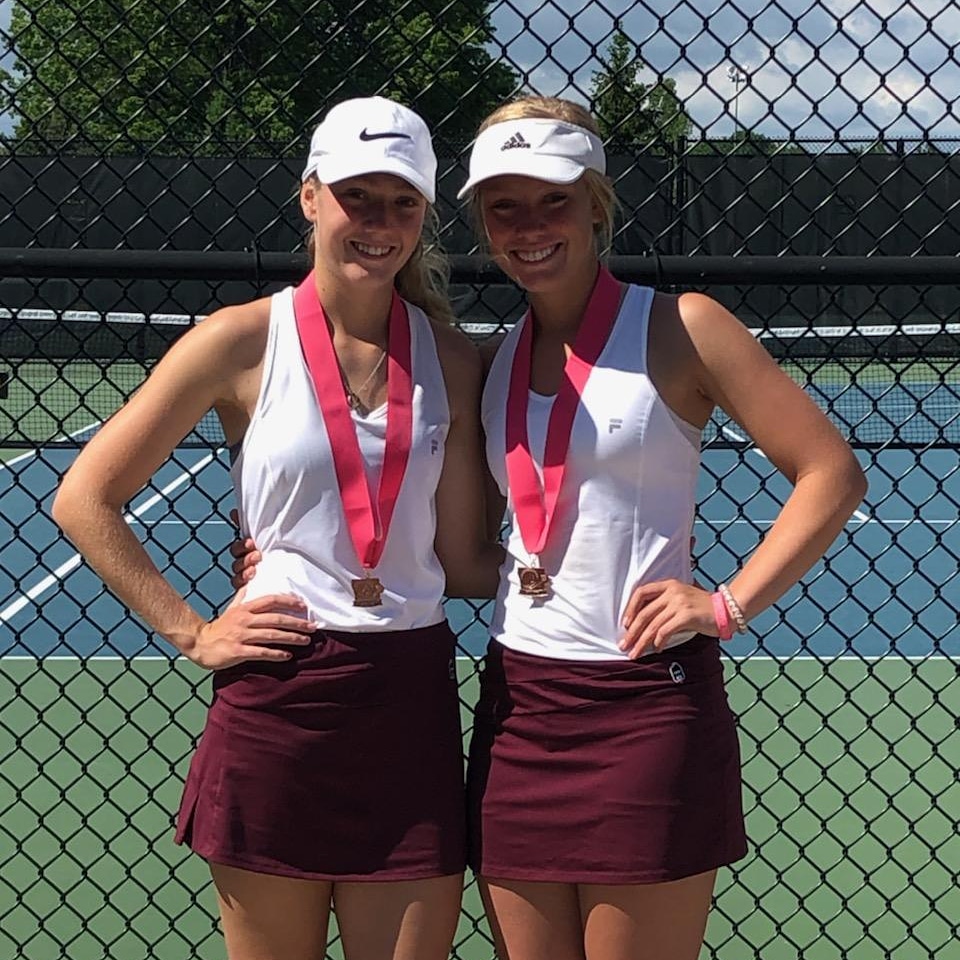 Fillies Doubles Team, Natalie and Nichole Gilbert, received a 3rd place finish at the Iowa State Girls' Singles and Doubles Tennis Tournament in Iowa City on May 30th.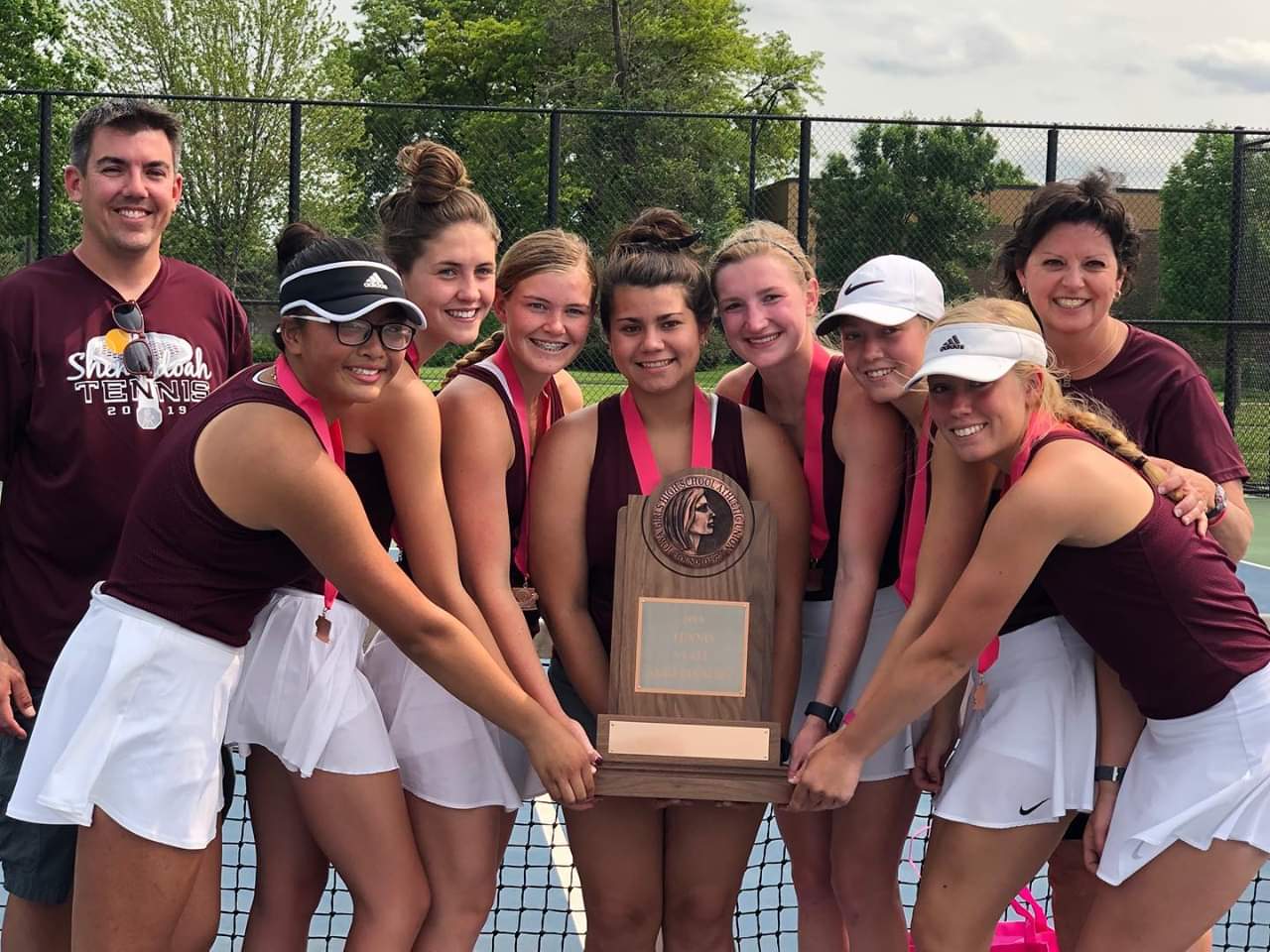 The Fillies Tennis Team took home 3rd Place at the Iowa State Girls' Team Tennis Tournament in Johnston on June 1st. Team members pictured are Le Yuan Sun, Donivan Kinghorn, Alexis McGinnis, Alexus Willis, Mariah Munsinger, Natalie Gilbert, and Nichole Gilbert. Also pictured are Coaches Brian Daoust and Marcia Johnson.