7th Grade Marshmallow Challenge
To work on team building in 7th-grade math we start the year with the Marshmallow Challenge. The student's goal is to build the tallest freestanding structure in 18 minutes with only the following supplies: 20 pieces of spaghetti, 1 yard of tape, 1 yard of string, scissors, and 1 marshmallow.
To listen to the students during these 18 minutes you might hear:
"We need to try this"
"Do this"
"How do we stabilize this so it won't fall over" and much more.
This is not a quiet time in math it gets pretty loud.
I am amazed at some of the ideas that students try. This gives me a great insight into how students work together. After this challenge, we then talk about what things students had to do to work together. We talk about perseverance and not giving up when something is hard.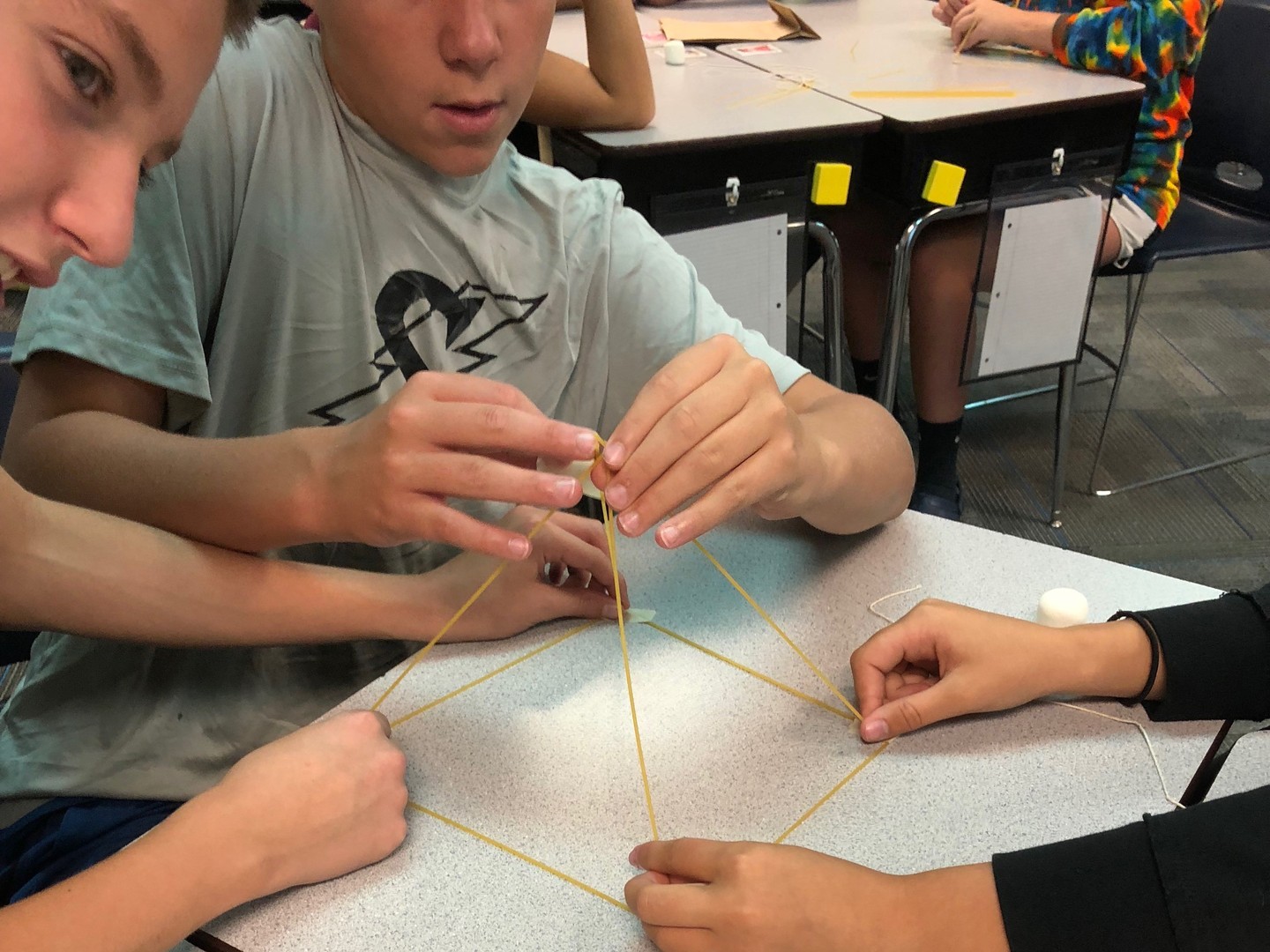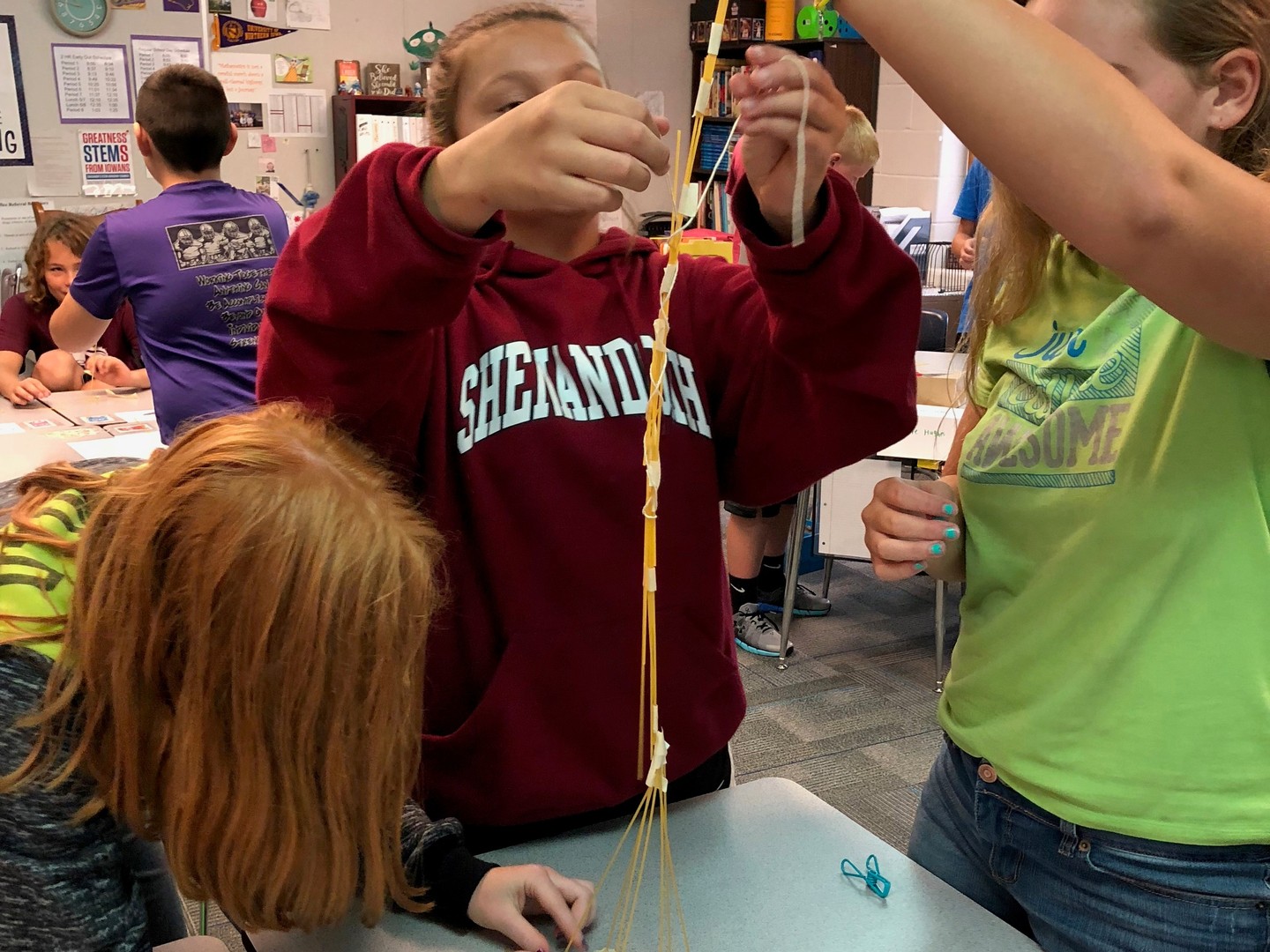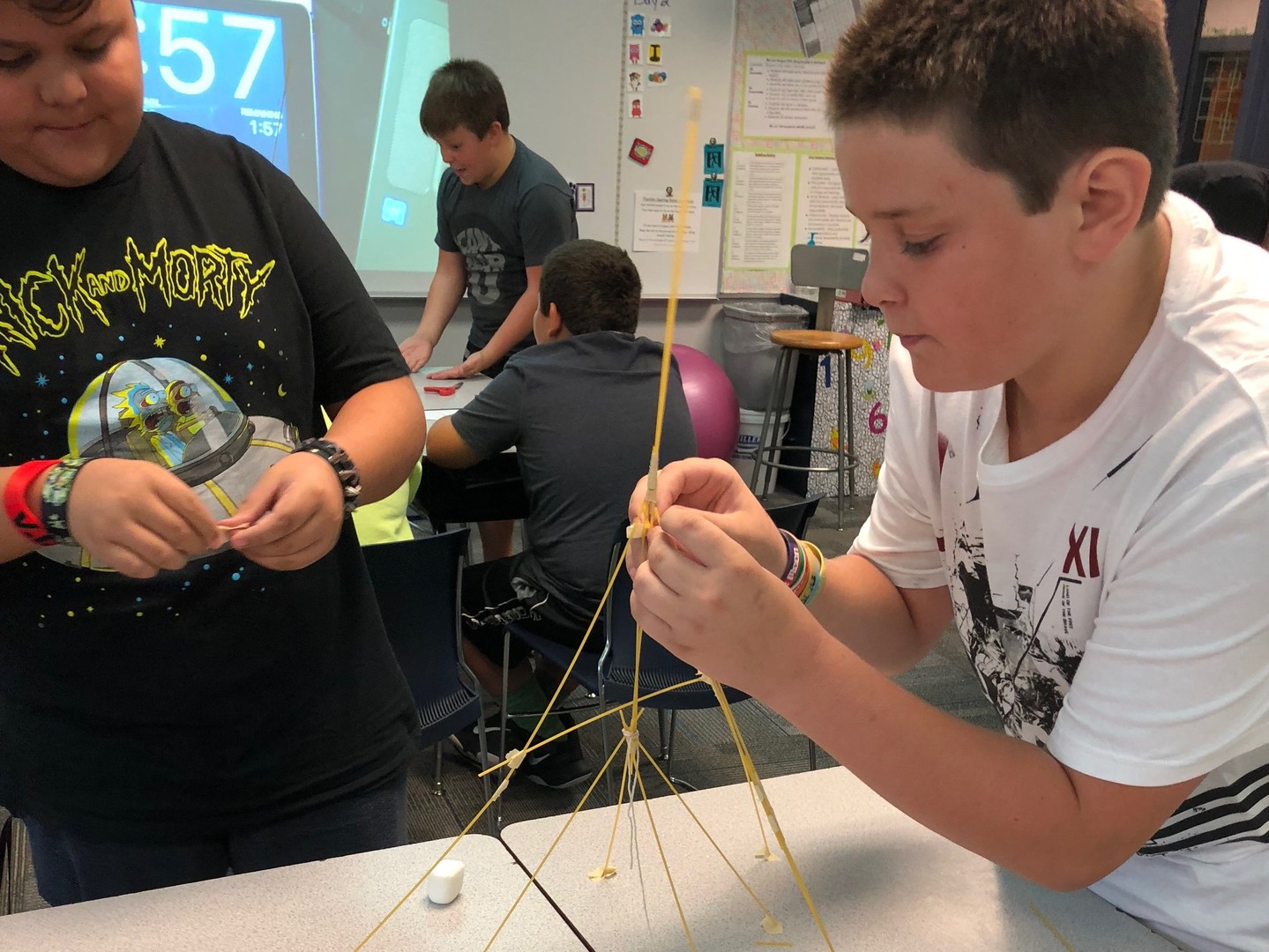 -Sarah L. Martin, Middle School Instructor